West Seattle is Seattle's most desirable neighborhood. Travel by land or enjoy the 15 minute Water Taxi ride. Whether you come for the day or for a lifetime, we welcome you to West Seattle.

Connect to a thriving economy. 
West Seattle businesses range from heavy manufacturing to home office professionals including non-profits, national retailers, and a vast array of family owned businesses. 
We have it all in West Seattle!

West Seattle is an urban gem, home to some of the city's most beautiful parks and spectacular views.

 West Seattleites love to take people of all ages on an adventure back in time at our many historical landmarks.

The West Seattle Chamber of Commerce networking opportunities enable you to increase your contacts and build your network to include referrals and advocates, campaigners for your business.
Click on the event above for details about the event!

What else is happening?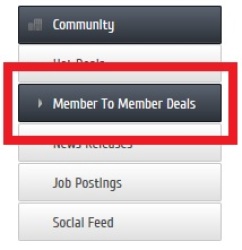 ArtsWest
AutoBuff, Inc
BendnMove
Betsy Bell's Health4U
Dream Dinners, West Seattle
Flower Lab
IT Headquarters
Meeples Games
Prentice Design
Log-in to check out the deals these members are offering other WSCC members.



A Story to Tell
Behind its classic red brick exterior, Elliott Bay Brewery & Pub is passionate about sustainability and the opportunities to progress as a community. Pub Manager Amy Edlemon, explained, they have created a reusable To Go container program at the Pub with the hopes of expanding throughout the Junction/West Seattle. The mission is to be leaner and greener. They have connected with the City of Seattle who is committing funds to the expansion of this innovative idea, which they consider the first of it's kind within city limits.
Do you have a story to tell?
West Seattle Chamber members contact Lynn Dennis at lynn@wschamber.com
Welcome New Members!
Learn more, Click on business name!

Your Chamber, Your Leading Advocate!
The West Seattle Chamber of Commerce is the leading advocate for the business community spanning the Greater West Seattle Peninsula.
Together we...
promote sustainable economic growth of a diverse, viable business community
build strong relationships, networks and resources
highlight and take pride in the beauty of our area
strengthen and connect the position of the community as a whole