Activities & Annual Events
The Map under "Our Community" gives a visual of where these activities take place around West Seattle.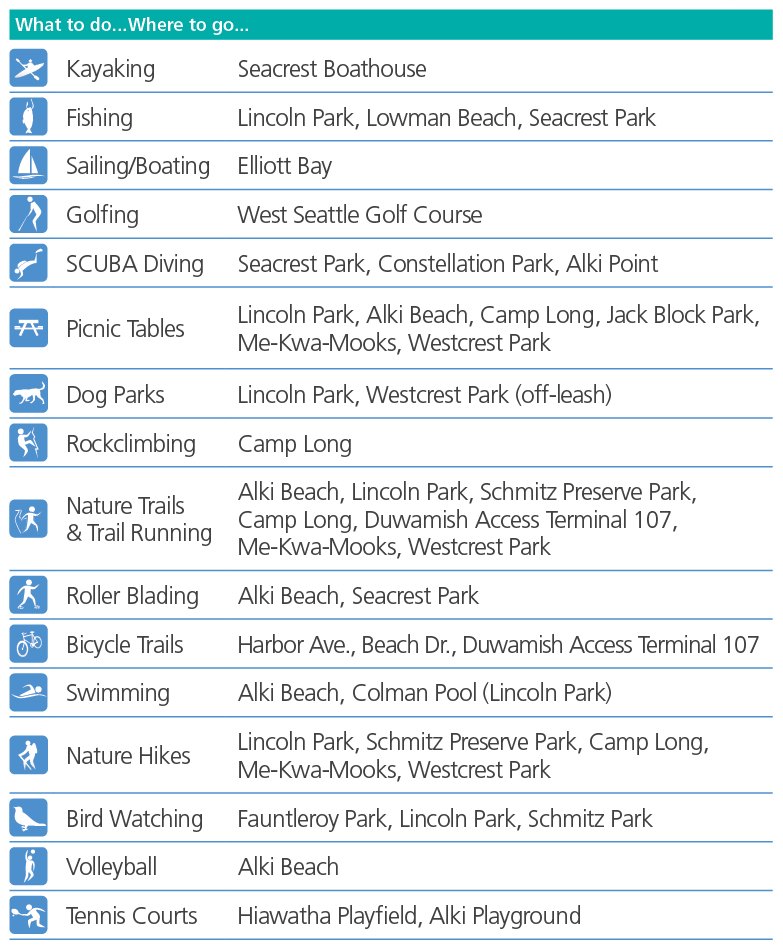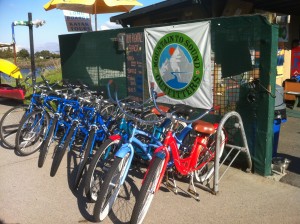 There is never a dull moment in West Seattle.   From the landing of the Seafair Pirates on Alki Beach launch to the bands rocking at festivals to the Kid Zone at Summerfest, West Seattle offers young and old a myriad of activities that remind us of the unique spirit of our community.
Don't miss...
Art Walk (Second Thursday each month)—Local venues are dedicated to showcasing northwest artists. Locations vary.
West Seattle Farmers Market—Held year round on Sundays and makes the perfect stop for local produce, crafts, and just saying hello to your fellow West Seattleites.
Community Garage Sale (May)—Held on the second Saturday of each May, this annual event is sponsored by the West Seattle Blog. More than 200 homes and businesses throughout West Seattle combine to hold sales on one day.
Morgan Community Festival (June)—Live music, food trucks, "Bark of Morgan" pet parade, vendor booths, children's activities.
West Seattle Garden Tour (June)—West Seattlelites are known for their love affair with gardening and this annual tour showcases some of our local treasures.
Seafair Pirates Landing (June/July)—Watch the merchant boats land while enjoying a bite to eat and dancing the day away with family, friends, and of course pirates!
West Seattle Grand Parade (Hi Yu) (July)—Produced by West Seattle Rotary Service Foundation, recognized as the oldest parade in the City of Seattle, the parade celebrates the festive spirit of West Seattle, covering over two miles on California Avenue.
Art of Gardening Tour (July)—West Seattleites are known for their love affair with gardening and this annual tour showcases some of our local treasures.
West Seattle Summer Fest (July)—Live music, delicious food, arts and crafts make Summer Fest the place to be.
Alki Art Fair (July)—West Seattle's premier summer art showcase on Alki Beach celebrating the arts and music.
Delridge Day Festival (August)—Bring the family for live music, food trucks, kid and family friendly picnic games and skating competition.
West Seattle Car Show (September)—Local businesses and South Seattle College partner to continue the car show legacy of local West Seattleite.  A car lovers paradise with over 100 cars to drool over.
Fauntleroy Festival (October)—Visit one of West Seattle's oldest neighborhoods for a kid-friendly day of activities and food.
West Seattle Junction Harvest Festival (October)—Families come to the Farmers Market dressed in Halloween costumes to enjoy trick-or-treating, a parade, and other fun activities.
Hometown Holidays (December)—Welcome in the holiday spirit with neighbors in this annual gathering and Christmas tree lighting ceremony held in the heart of West Seattle.