In 2023, The West Seattle Chamber of Commerce will be celebrating 100 years of incorporation. "Of the nearly 3900 incorporations filed in 1923, only 38 exist today" (Source: Washington Secretary of State) and the West Seattle Chamber is honored to be among the 1% still operating! In 1923, incorporating a business was quite a challenge. Incorporation paperwork was delivered to Olympia, Washington by horseback, steam wheeler, or train. Even if you owned a car the roads leading to Olympia were virtually impossible to navigate.
There are many ways that the West Seattle Chamber will be commemorating the Centennial—here are a few:
Special Edition Logo
A celebratory logo debuted on the Chamber social media channels (Facebook, Instagram, LinkedIn and Twitter) at midnight on December 31st, 2022. It was designed locally by Hanson Graphic Design.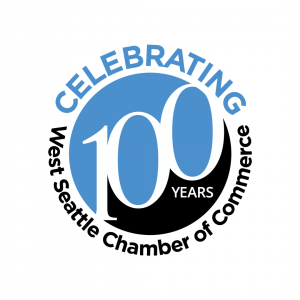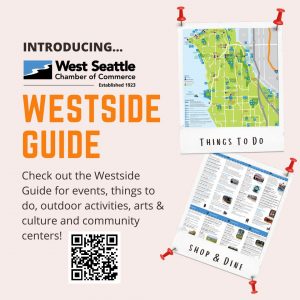 "Visit West Seattle" Mobile App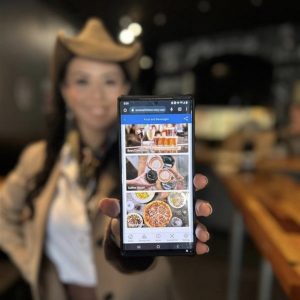 In early 2023, the West Seattle Chamber launched a free mobile app thanks to the City of Seattle Office of Economic Development's Neighborhood Economic Recovery Fund. The app features things to do, landmarks, entertainment, community centers, public art & murals, Seattle BIPOC-owned businesses and WS Chamber member restaurants/retailers.
Savor the Centennial 
Seasonally, there will be treats available locally from Chamber members. All profits from these fun consumables go directly to these businesses.
MyNecessitea has created a limited edition "Cen-Tea-Nial" Golden Needle blend loose tea. Look for it in the tea display at MyNecessitea (3732B California Ave SW, Seattle, WA 98116).
A 100 Year Beer brewed with centennial hops is coming Spring 2023 in partnership with Elliott Bay Brewing Co.
A custom ice cream flavor made by and served at Husky Deli will be available Summer 2023.
Inner Alchemy Treasures & Transformations has selected a centennial crystal, Noble Serpentine. Noble Serpentine is a rich lime green colored crystal resembling a common opal. They will be available for purchase from Inner Alchemy (

3043 California Ave SW, Seattle, WA 98116

) in March 2023.
If you are a West Seattle Chamber member who would like to offer a Centennial Celebration product this year, please let us know at info@wschamber.com.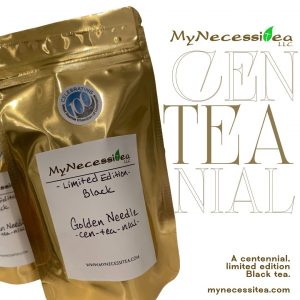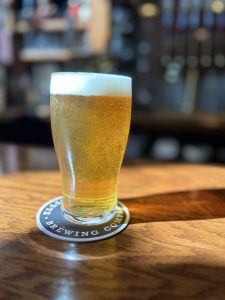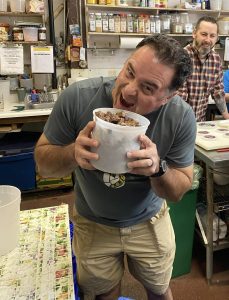 Special Events:
Cheers to 100 Years Presented by Potter Construction | WS Chamber's 100th Birthday Party
Thursday, April 27th, 2023 @ Admiral Theater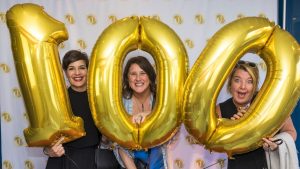 2023 Annual Westside Awards Presented by Nucor Steel Seattle
Tuesday, May 16th, 2023 @ South Seattle College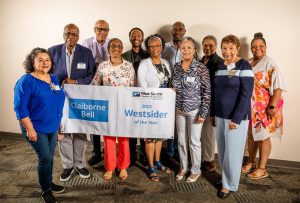 Battle for West Seattle Softball Game – West Seattle Chamber vs. West Seattle Junction Association
Sunday, May 21st 2023 @ Mel Olson Stadium (Home of DubSea Fish Sticks)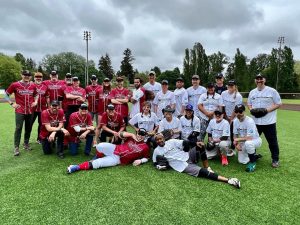 If you have questions, please contact us at info@wschamber.com